My husband and I went to a Batman marathon last Thursday so I had to do Batman nails.
I drew inspiration from the movie trailer for The Dark Knight Rises. In the trailer they show the camera panning straight up through the skyscrapers of Gotham. In the negative space you can see the batman logo. That's the idea I was going for.
I used CHG Jitterbug for a base, and topped it with OPI
Pirouette
My Whistle. My intentions were that the white glitters in
Pirouette
My Whistle
would look like stars in a night sky. I then used my Chez Delaney K plate for the Batman logo and stamped with WNW Black Creme.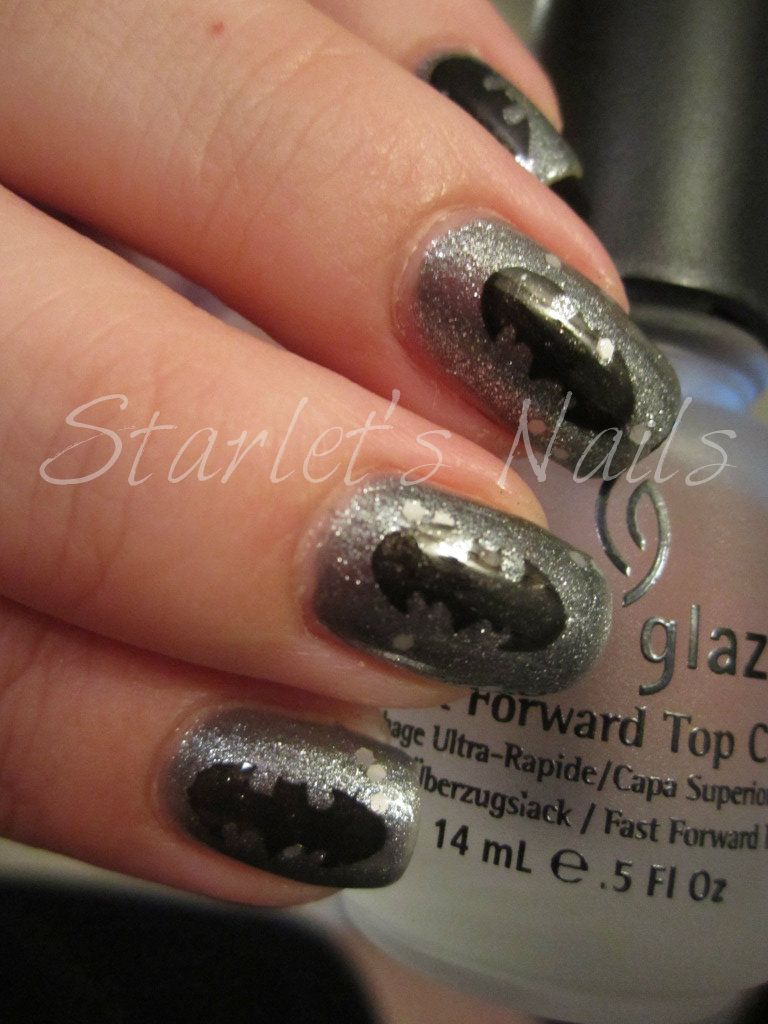 Have you ever done a movie themed mani?