Hello Everyone!
The NOTD I have for you today is from Orly's Dark Shadows collection. Mysterious curse is actually a repromote of Orly's Royal Velvet. Mysterious Curse is a purple based polish with tons of blue shimmer. I noticed the formula was a little watery and thin but not unmanageable. I needed three coats to reach opacity.
Indoors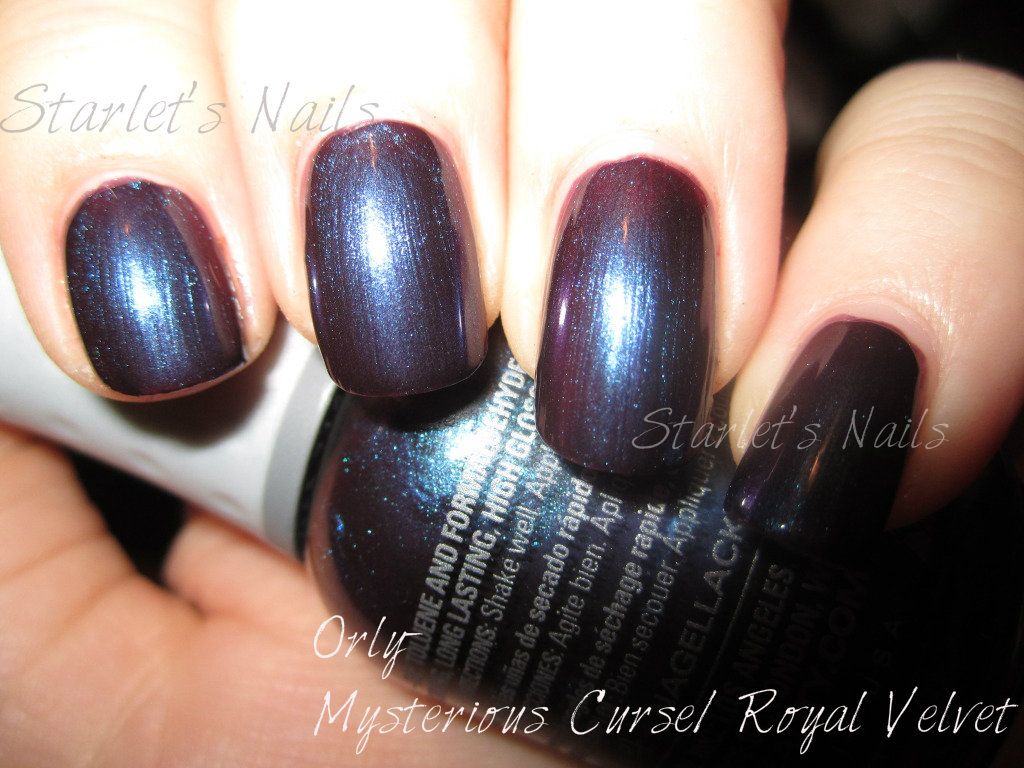 Flash- look at that shimmer





I decided to check my stash for dupes. The closest I could come up with was OPI Glacier Bay Blues. Glacier Bay Blues is a blue based polish that's packed with purple shimmer that sometimes flashes green.
You can see from the picture above the difference in the base colors.