Hello Everyone!
The polish I have for you today is, I believe, the oldest polish in my stash. The color is Buenos Aries Iris and it is from the Spring / Summer Collection in 1992. That's right! This polish is 20 years old. I didn't collect polish in 1992, in fact I was still in grade school in 1992. I picked up this beauty about 7 or 8 years ago at a garage sale. I am so glad I did. I remember at the time thinking how obnoxiously bright pink it was. I mean who wears retina searing hot pink nail polish? I think it's funny now because the color is actually very tame compared to other neon pinks that I own.
Buenos Aries Iris is a hot pink polish with gorgeous blue shimmer. I'm sure she has many dupes or close dupes but I'm not drawn to pink polish very often so she's original in my collection.
This lovely did require a bit of thinning but c'mon she's 20 years old, I think that's to be expected and she thinned out so
beautifully
for me. The picture shown is two thin coats. Personally I would have liked a third but I want to conserve this polish. I highly doubt I'll ever find another bottle of it.
Please excuse my cuticles. It's been horrendously hot here and I've been swimming almost everyday. My cuticles are paying the price for that.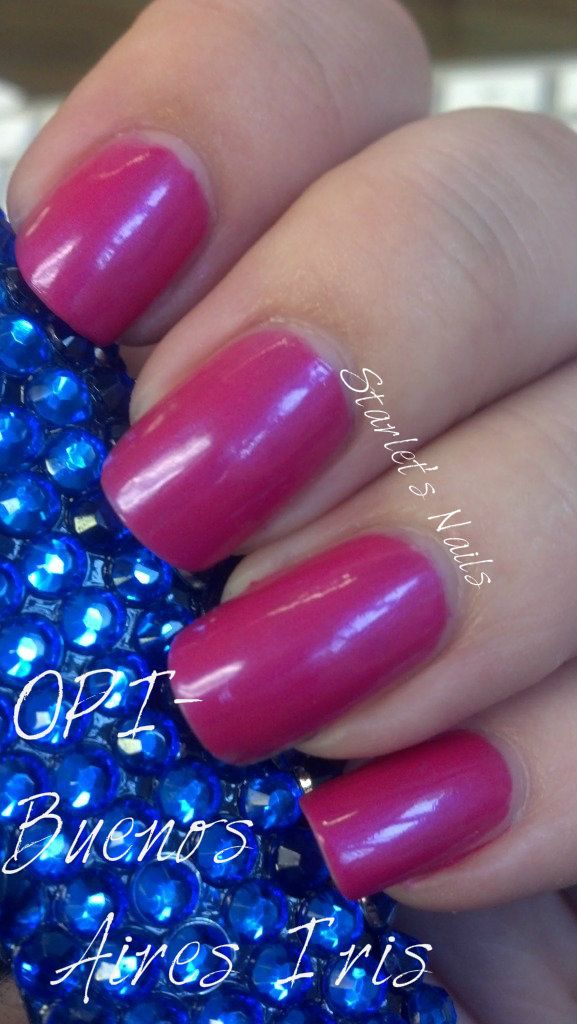 Have you ever found polish at a garage sale? What's the oldest polish in your collection?