Hello Everyone!
The polish I have for you today is from the China Glaze Hunger Games collection. The polish is called Harvest Moon, and I think it is aptly named. A long time ago when I was about 10 years old I went on a Halloween themed hayride. It wasn't scary but we did go through corn fields. I will never forget that night because I remember the moon was huge that night. I'm sure there is a name for that but I'm not sure what it is. Nonetheless when I saw this polish it took me back to that night on the hayride. That is why I feel this polish is appropriately named.
Harvest Moon is a copper foil polish. That seems simple enough, right? One would think so, but until you see this polish I don't think you can fully grasp how stunningly beautiful it is. I've seen plenty of copper polishes in my life, but this one, this one blows me away. The color of Harvest Moon is so rich. That's the best way I can describe it. On the nails Harvest Moon almost looks molten. Pictures shown are 2 coats Harvest Moon.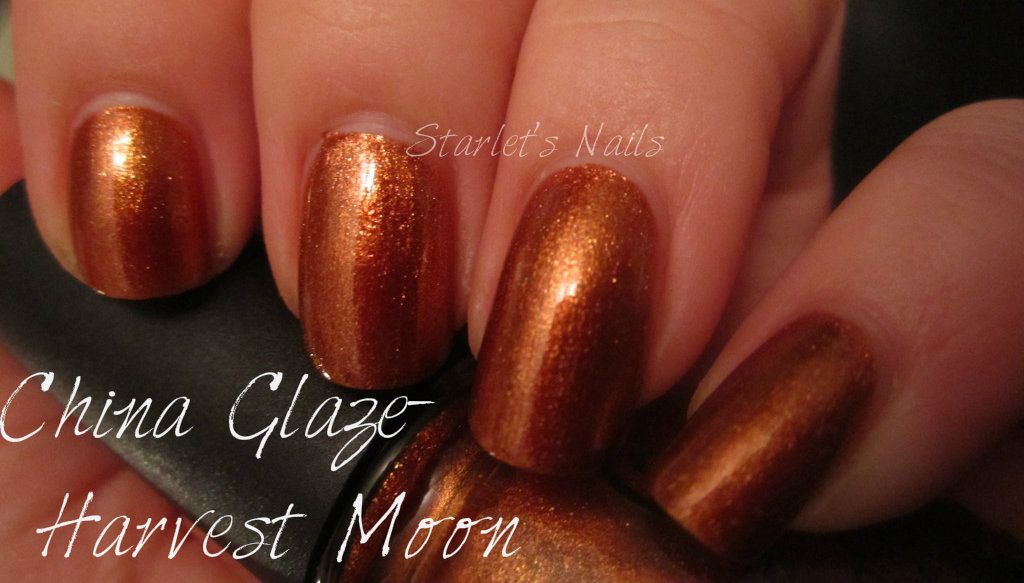 Indoors
Flash
I have a love for foil polishes. I decided to go through my stash to see if I had anything close to Harvest Moon. The closest thing I could find was Revlon Copper Penny. Pictures Shown are 2 coats Copper Penny & 2 coats Harvest Moon.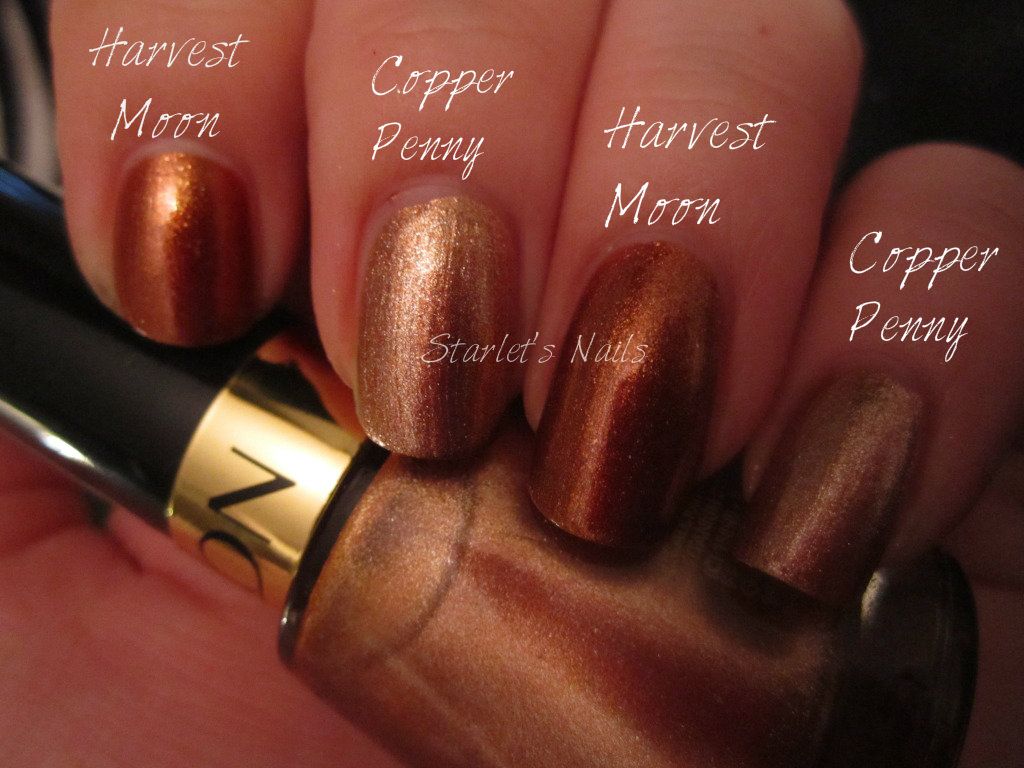 Indoors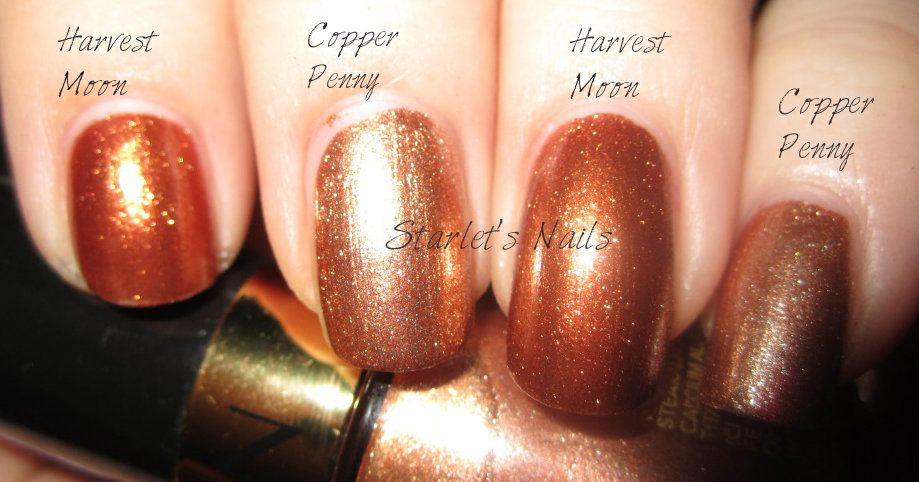 Flash
Do you like foil finish polishes? What are your favorite foil finish polishes?