Hello Everyone!
I hadn't been to the drug store in quite some time so I though I'd stop by and see if any new collections came out. I must have been there on a good day because all the new displays were almost completely full!
Here are the collections I found at my local Rite Aid: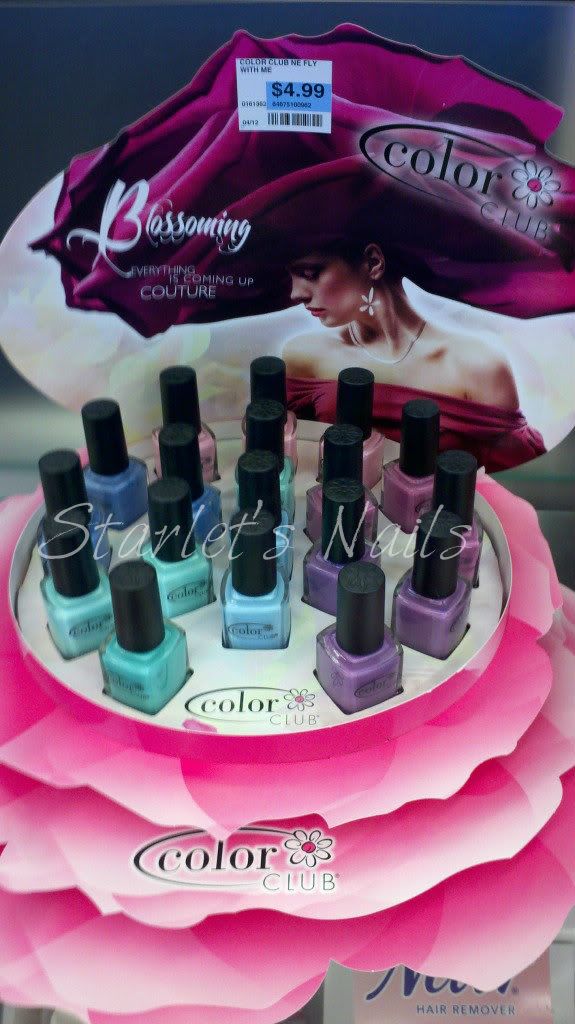 Blossoming by Color Club- Color Club? at Rite Aid? I could get used to this!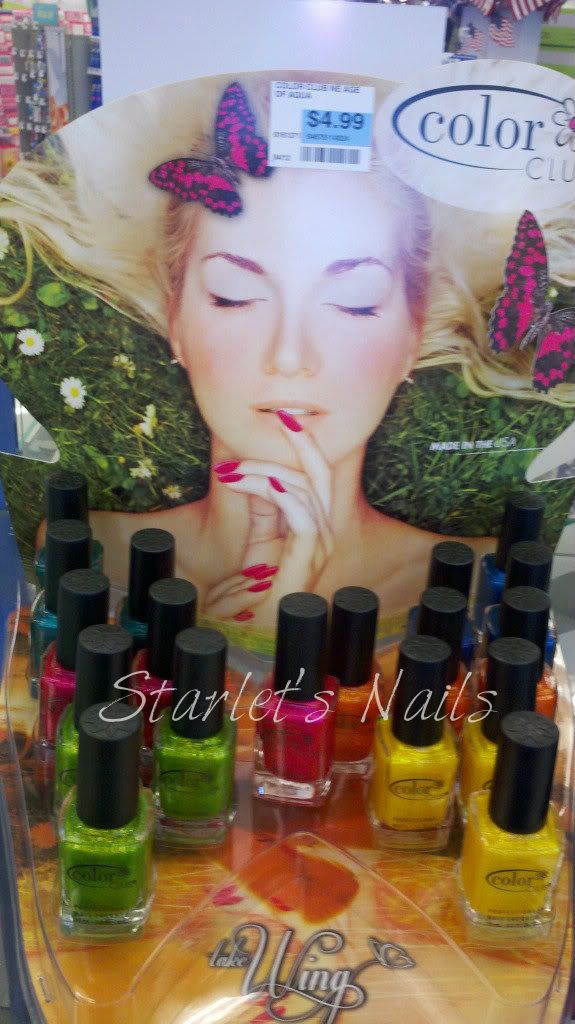 Wings by Color Club- I thought the butterfly shaped display was a nice creative touch. There are a few there that I'm interested in.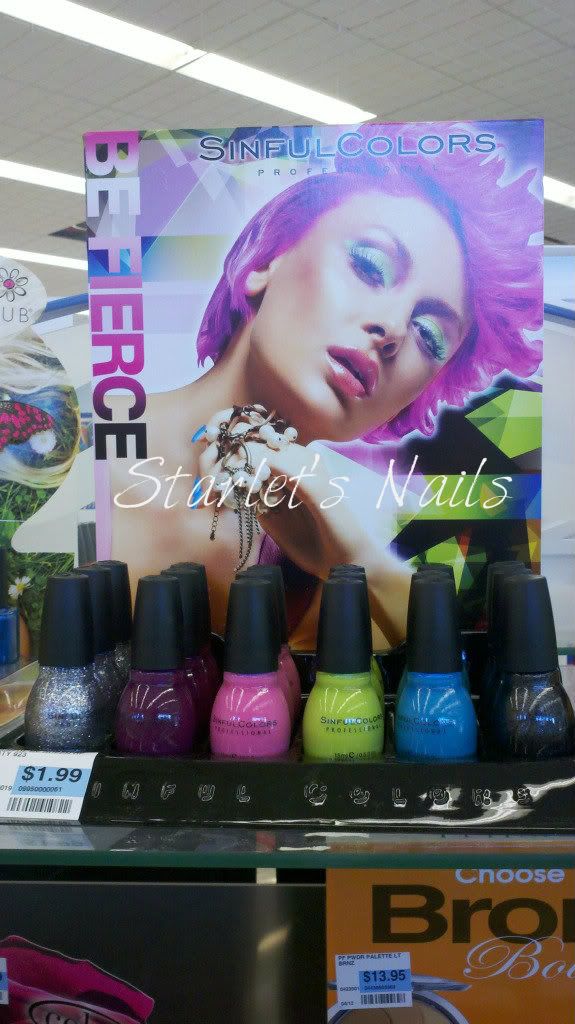 Be Fierce by Sinful Colors- I'm not sure if any of these are recycled colors. I know Sinful is very guilty of that habit.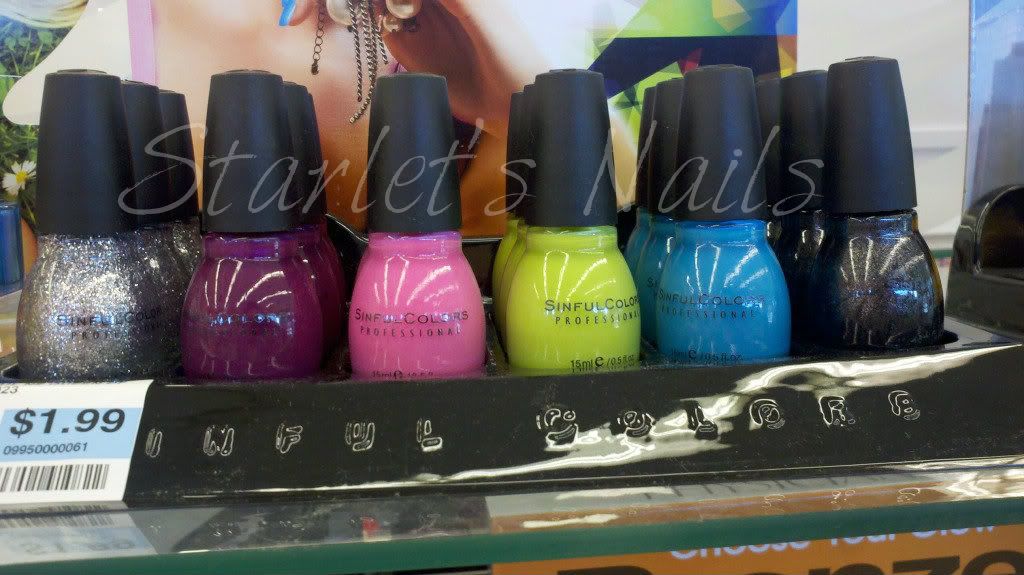 Close up of Be Fierce by Sinful Colors. That blue is calling my name.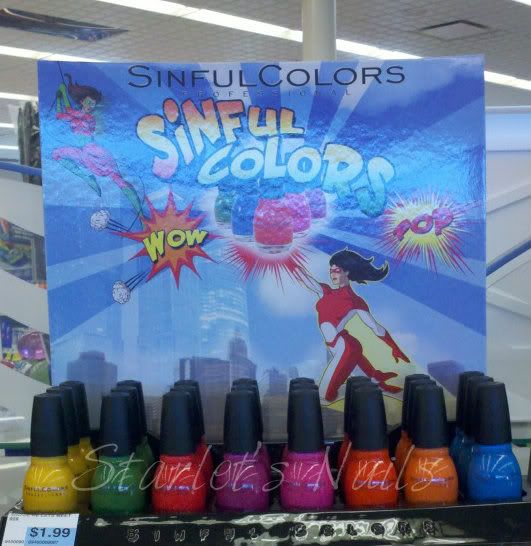 I'm not sure if this Sinful Colors collection has a name, but I've heard people refer to it as the comic book collection. Again, I'm unsure of any recycled colors.
What drug store collections are you looking forward to?