Hello Everyone!
For reasons unknown to me I have recently decided I need all the "sorbets" from OPI Texas (Spring 2011). I know I'm a year too late. What the heck is wrong with me? :P So far I've picked up (I believe) all but one of them. I haven't tried all that I have but so far I am loving them much more than I thought I would.
The mani I have for you today was my birthday mani. This was:
1 coat Qtica Natural Nail Growth Stimulator
1 coat CND Stickey ( I love this base!)
2 coats OPI Guy Meets Gal-veston
1 coat China Glaze Fast Forward Top Coat ( love this top coat!)
1 coat OPI Pirouette My Whistle)
1 coat China Glaze Fast Forward Top Coat
Guy Meets Gal-veston is a warm red jelly, and so squishy! When these jellies first came out I immediately passed on them. I really don't like visible nail line so I generally opt for darker jellies. I honestly thought Guy Meets Gal-veston would be way too sheer for me to wear, but I was pleasantly surprised that it's relatively opaque in three coats. I wore Guy Meets Gal-veston on its own for a few hours and I loved it but I felt it needed a little kick so I added a coat of Pirouette My Whistle. Pirouette My Whistle is a very sparse glitter polish. I live the silver micro glitter in Pirouette My Whistle, but the real star of the polish is the small semi translucent white hex glitter. It's a very dainty and girly polish. I can't wait to try more layering combinations with both of these polishes.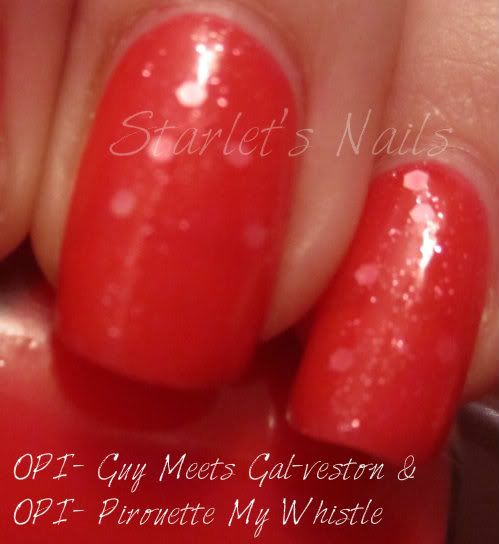 Jelly Sandwich!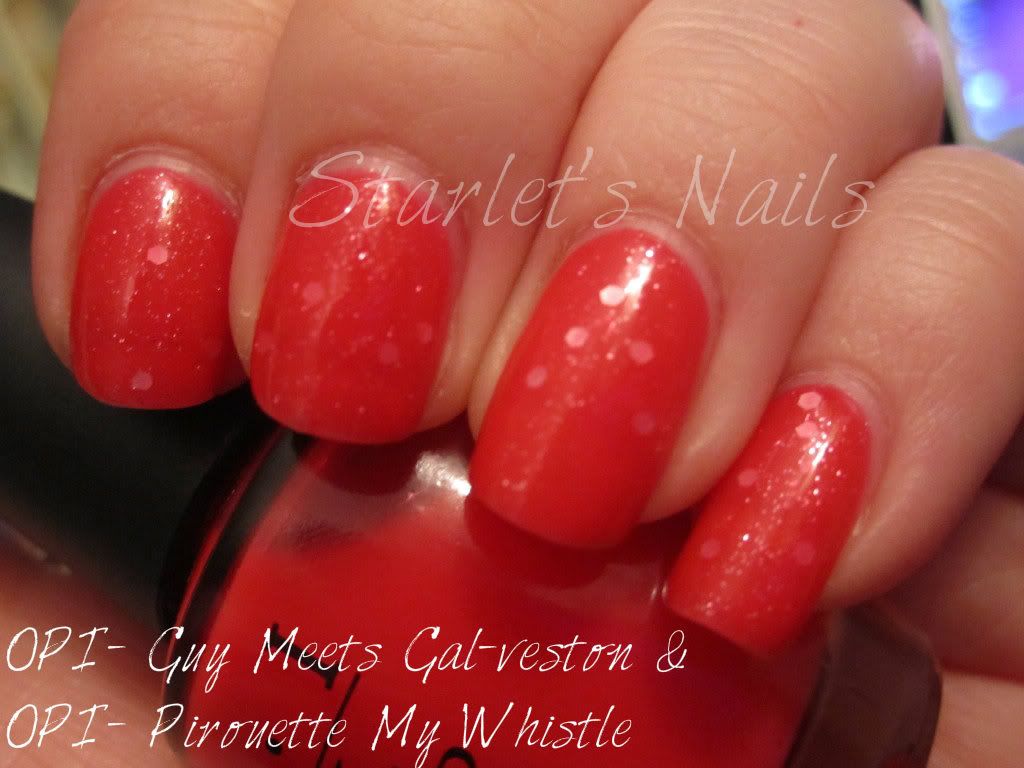 Have you ever tried a jelly sandwich? Which polishes did you layer? I'd love to hear & see your combinations.