Hello Everyone!
The NOTD I have for you today was my Easter NOTD. I couldn't decide on a single color, so I decided to do pastel China Glaze skittles. Unfortunately the only picture I remembered to take of this mani is an Instagram pic. Please excuse the fact that my pic is filtered.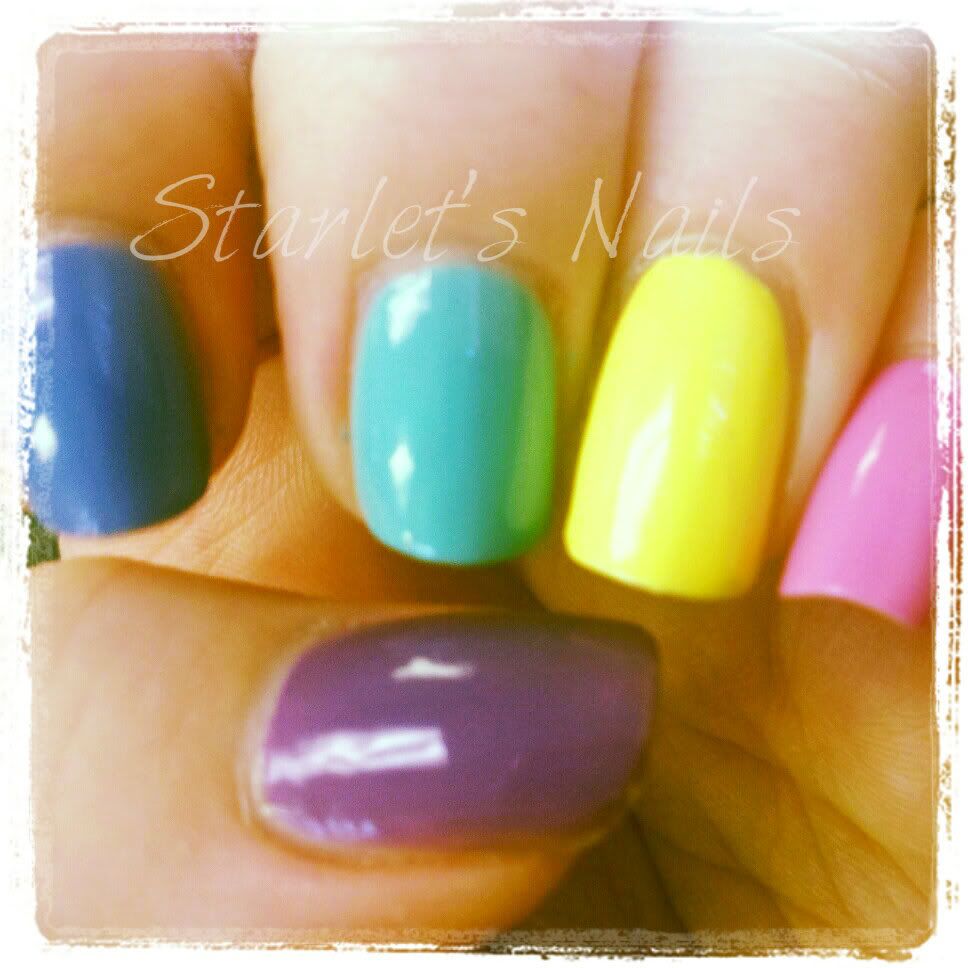 From thumb to pinky- China Glaze Spontaneous, China Glaze Secret Peri-wink-le, China Glaze For Audrey, China Glazed Lemon Fizz, China Glaze Dance Baby. All polishes are two coats except Lemon Fizz which is always giving me trouble (it tends to be quite streaky for me).
How do you feel about skittle manis?