Hello Everyone!
The NOTD I have for you today is what I wore for Valentine's Day. I know I'm super late to the party to be posting this but sometimes life gets crazy. Unfortunately when things get crazy blogging seems to be the thing I can't find time to do as much as I'd like. Anyways.... on to the sparkly goodness.
When my husband and I went to Hawaii back in November & December I was so excited to get my hands on some Island Girl polishes (side note here: Island Girl polishes are made by Blue Cross, yep the same company that makes the pumpkin and snowman polishes.). I kept seeing swatches of all these gorgeous polishes that were only sold in ABC stores ( which, in the US, are only located in Las Vegas and the Hawaiian islands.) So we hit up the ABC stores and I sent a
few
- okay I admit it- a box full of polishes home.
I started of with two coats of Maybelline Plum Delish. Plum Delish is a really pretty dusty blue toned red. I don't know that I'd call this polish plum because when I think of plum I think of a rich dark blackened purple.
Picture shown is two coats Maybelline Plum Delish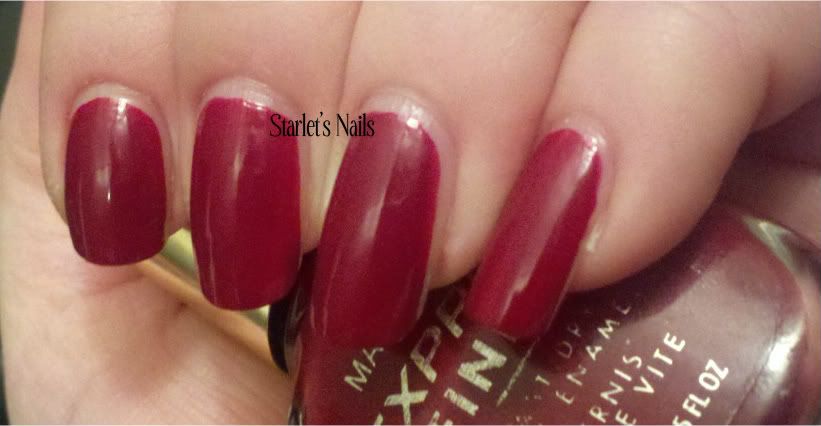 I then added a coat of Island Girl Island Sunset. Island Sunset is a lovely blue toned red jelly base jam packed with holo glitter. It's insanely gorgeous in normal indoor lighting and mesmerizing in the sunlight.
I topped everything off with a generous coat of Seche Vite. Island Girl Island Sunset isn't very gritty but I wanted to be sure everything would be smooth.
So sparkly!!!