Hello Everyone!
I have something shocking to tell you. I have never been a fan of red nail polish. I've always thought it was boring and old fashioned. I'm just generally not a fan of red at all. That is, until recently. I've learned it's about finding the right shade of red to work with my skin tone. Personally, I prefer blue based reds. I find the orange leaning reds draw out the yellow tones in my skin and make me look jaundiced. If you've been following my blog you will know I'm a jelly lover. I don't know how any polish lover could resist a gorgeous jelly. That is just what I have for you today, a red jelly polish.
Sally Hansen Cocktail Party was a huge surprise to me. I originally picked up the bottle thinking, "meh, just another red". At the time I didn't have many reds so I decided to pick it up. Boy was I surprised the first time I wore it. It's a jelly, and not only that, it's a very well pigmented jelly. The picture shown below is 2 coats Cocktail Party with no top coat, yep she's that shiny on her own.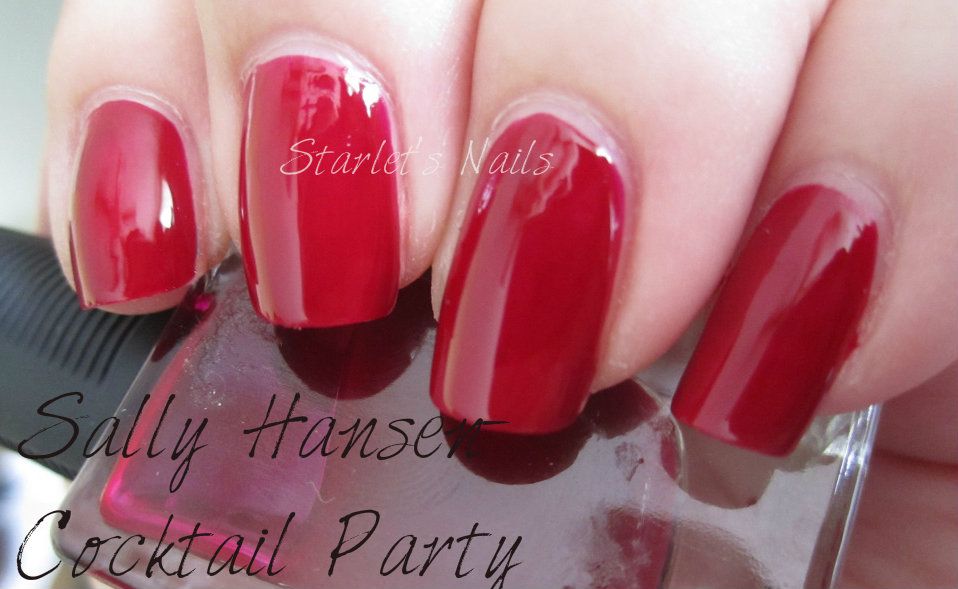 Reminds me of a perfectly coated candy apple. Ugh, I'm in love. What was I thinking not liking reds? This red is certainly not boring.
How do you feel about jelly polishes?
Don't forget about my
SILENT AUCTION
.