Hello Everyone!
Today's NOTD is a layering combination. I started with two coats of OPI Mermaid's Tears which is a slightly dusty mint creme. Mermaid's Tears came out with the OPI Pirates of the Caribbean collection in Spring 2011. The formula was incredible. I love OPI's cremes. They go on so easily and evenly and they're amazingly self leveling. I then added one coat of OPI Go On Green. Go On Green is a very sheer light blue polish flooded with tons and tons of mint green shimmer .I'm not a fan of sheers on their own but I really enjoy layering with them. Go On Green is a bit watery but I find that to be normal with most sheer polishes.
In lower lights I can see more of the blue from Go on Green in this mani but in natural light all that gorgeous green shimmer comes out to play. I don't care if this mani gives me "lobster hands" I love it!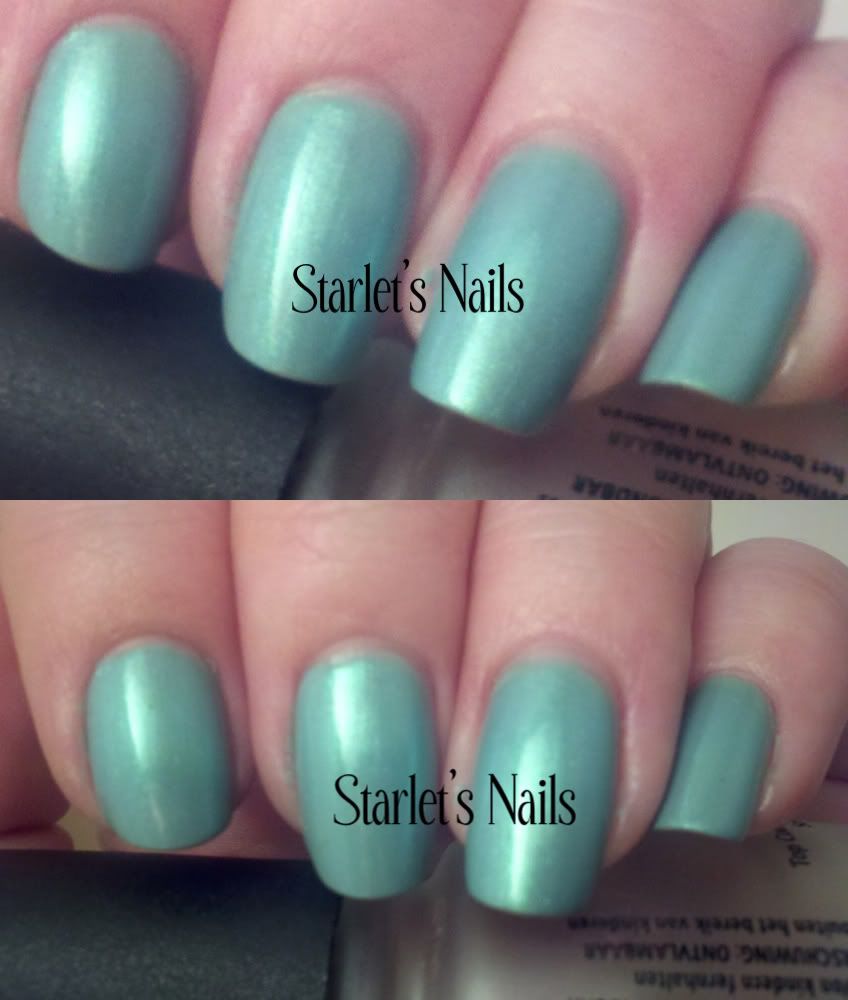 May I also just rave for a second about the OPI ProWide brush? I think its my favorite brush. My nail beds fall somewhere between 'normal' and 'wide' and with the ProWide brush I can cover my entire nail in one swipe. It makes painting my nails so much faster.