Hello Everyone!
I want to tell you about a lipstick I have completely fallen in love with. I'm normally a gloss or balm girl but this lipstick is absolutely amazing and it feels so good on the lips. I love the soft pink color. It's not a color I'd usually go for but I'm glad I picked this up. Swatch below is one pass on bare skin.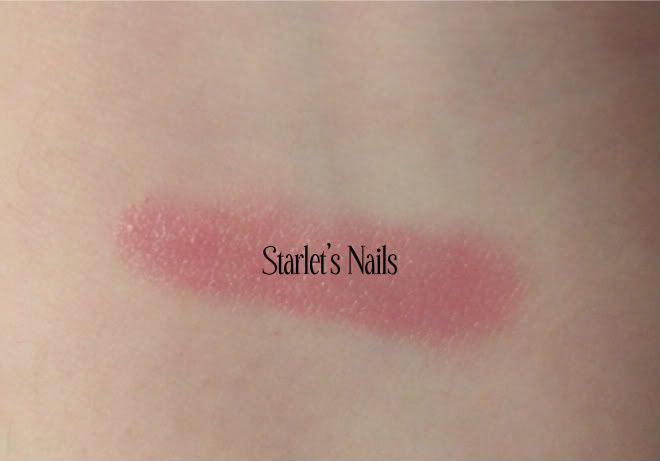 I love the way Urban Decay puts their name on their lipsticks.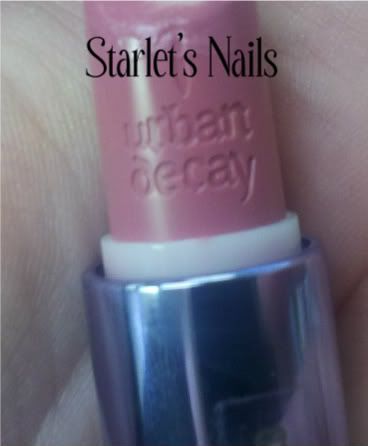 I'm also head over heels in love with the packaging. How freaking cool is this packaging? I know, I know you shouldn't buy something JUST for the packaging but Urban Decay is completely winning me over here.