Hello Everyone!
Today's post has proved to me that you can't always judge a polish on first impressions. Yesterday I decided to go hunting for new collections. I was quite surprised to find the China Glaze Glitter Crackle collection. I didn't expect it to be out so soon. Of course I had to grab all of them.
Right To Left:
Jade-d: a yellow green, possibly chartreuse, glitter
Glam-More: a rich fuchsia glitter
Luminous Lilac: a delicate lilac glitter
Gleam Me Up: light to medium blue glitter
When I first got these I immediately added them to my current mani. I was disappointed that they weren't opaque and only Glam-More cracked significantly for me. I decided not to give up and to swatch them over a fresh mani that's not completely dry but still tacky. Here they are over China Glaze White on White
As you can see they cracked much better for me using this method. I liked these results so much that I decided to swatch them over China Glaze Liquid Leather.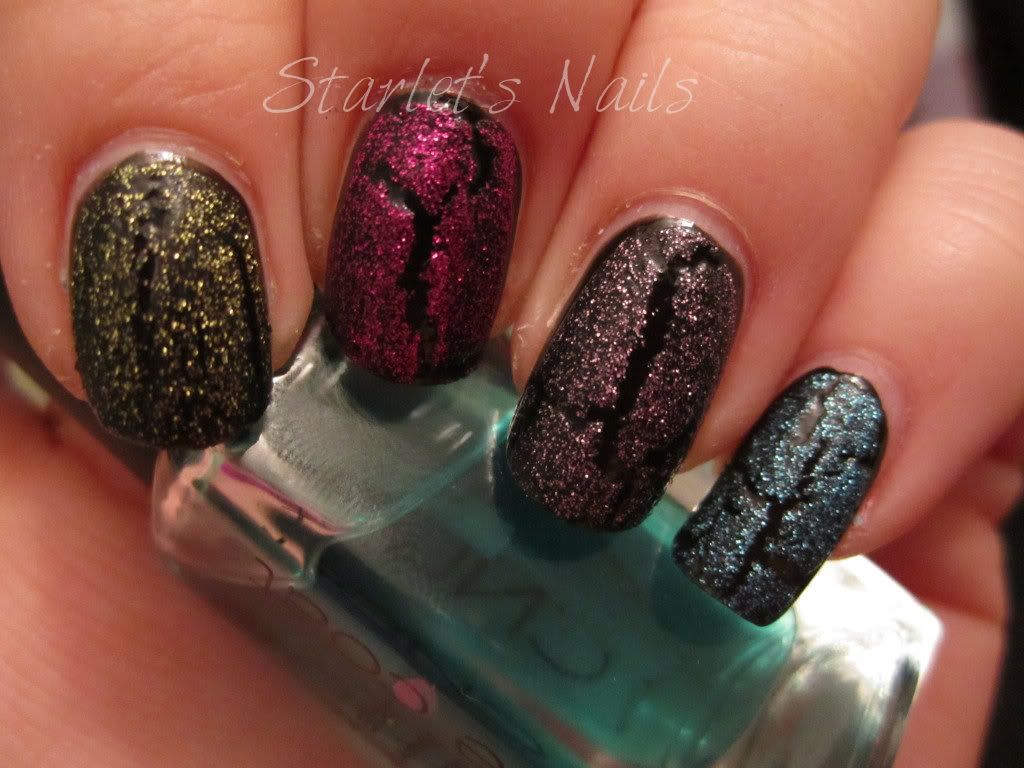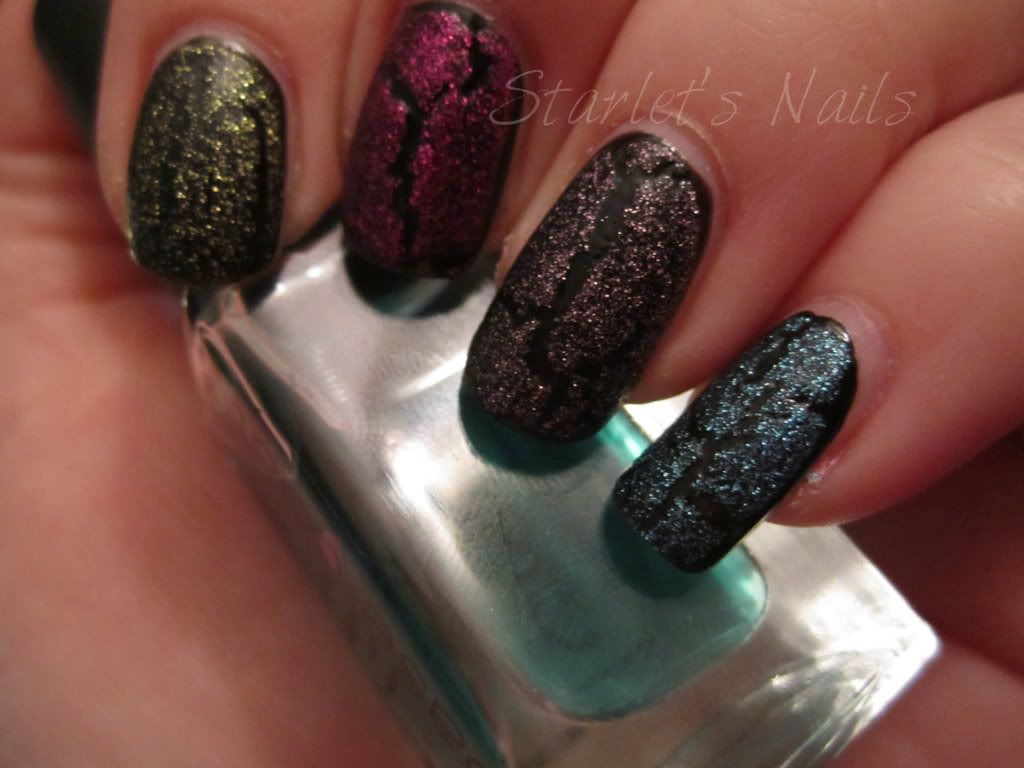 I figured this will give you a good idea of how they'll look over both dark and light colors. My favorite from this collection is Glam-More. Glam-More seems to be more opaque to me, but I think it's just because the color is so much bolder than the other three. I especially like how amazing Glam-More looks over black. I will be wearing that combination as a mani very very soon.
I picked these lovelies up at my local Sally's Beauty Supply. The display was quite picked over. If you're interested in these I suggest looking for them soon. They seem to be going quick.
What do you think of crackle polishes? Are you over them? Still in love with them?