Hello Everyone!
I've completely fallen in love with the polish I'm showing you today. If you've been following me you'll know I am head over heels for green polishes. I cannot get over how shiny and easy to apply this polish is.
Studio M (formerly Massini) Lost In The Forrest (yes, like Forrest Gump. Their spelling error, not mine) is a highly pigmented blue toned green polish that falls somewhere between a jelly and a creme. Lost In The Forrest was opaque for me in two coats but if you're careful with a thicker coat it could be a one coater. Picture shown is two coats Lost In The Forrest over CND Stickey and topped with China Glaze Fast Forward top coat.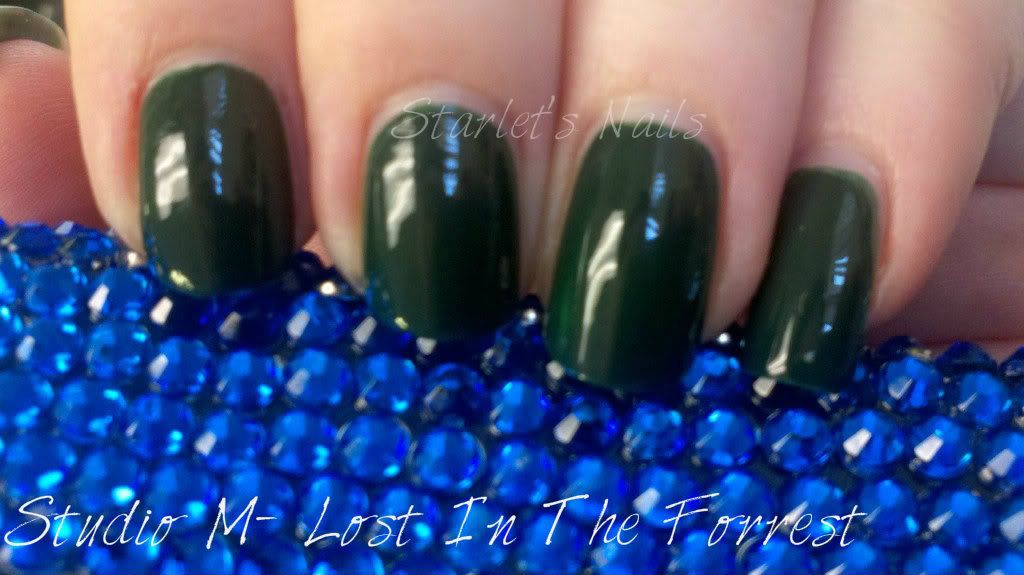 Look at that shine! LOVE LOVE LOVE!
I did not have any removal issues with this polish and I wore this mani for a few days with very minimal tipwear. Also worth noting, Lost In The Forrest did not stain me. I find that unusual (in a good way) because I am so fair lots of polishes will stain my skin upon removal, but not so with Lost In The Forrest.