Ahh it's finally Autumn! This is my favorite season. Cool, crisp air; warm cozy sweaters; changing leaves; pumpkins; Halloween; haunted houses, and horror movies. The thing I love the most about fall is the smell of the grapes. I love the smell of the grapes. If my husband and I ever move I want to live next to a vineyard just so I can smell the grapes every fall. Oh, and being walking distance to amazing wine wouldn't be a bad thing either. Anyways, on the the polish, because well that's why you're here.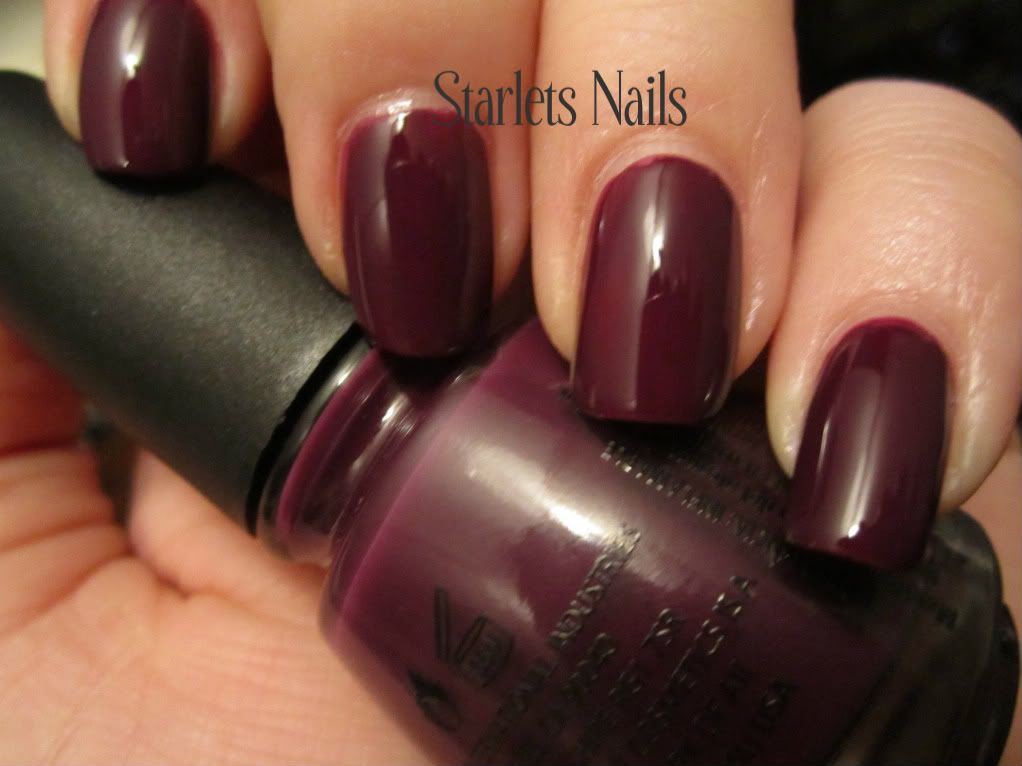 Urban Nights is a red based vampy purple. I never get tired of seeing these vampy colors for fall. I just love them.
Skyscraper is the polish I was most excited about. It's a dusty navy jelly base with silver glitter. Very pretty. I have not worn this as a full mani and now that I'm looking at this pictures I'm wondering "why the heck haven't I worn this? It's gorgeous!"
Midtown Magic is a polish that I thought was going to be just another brown shimmer but oh man was i ever wrong. Midtown Magic has a purple/brown base with multicolored shimmer. I see gold and yellowish green shimmer. I was very surprised by this polish. I'm very glad I picked it up.
Westside Warrior was another polish I was very excited about. I have a weakness for green polish. I have an even bigger weakness for army green/ olive green polishes. I have a huge weakness for dusty/murky/muted colors. Needless to say... I was powerless against this polish. I feel like China Glaze stole this color from my brain. How China Glaze? How did you get in my brain and combine three of my weaknesses into one polish?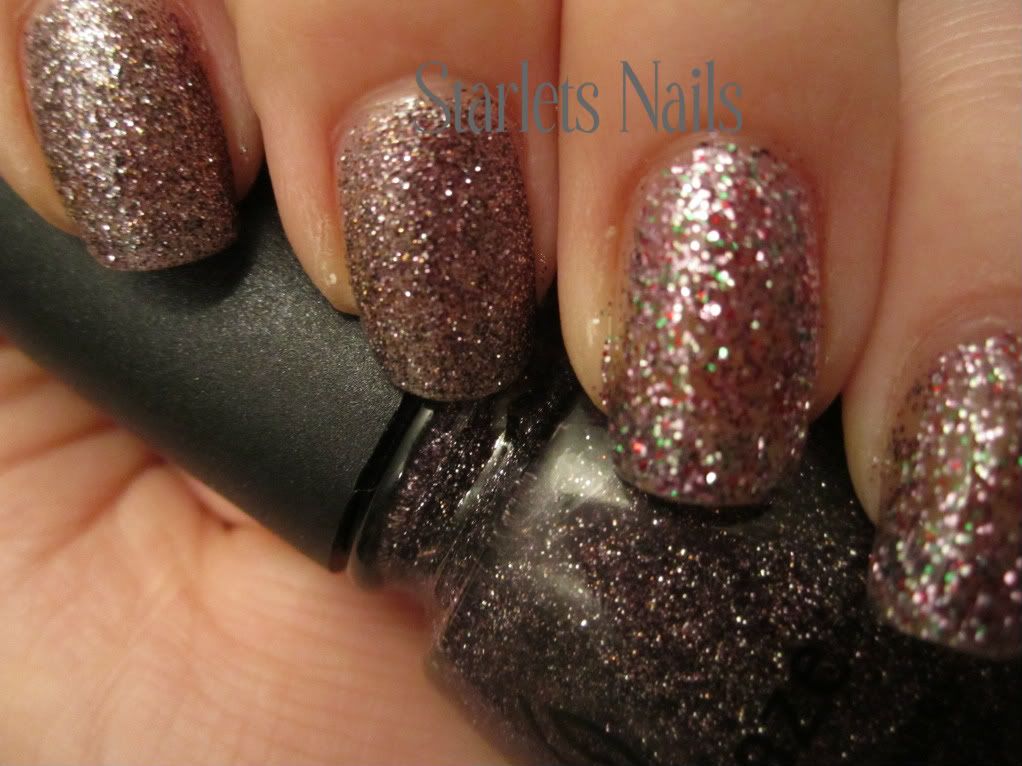 CG In the City is a very fine multicolored glitter. To me the best part is the black glitter. This picture is three coats and it's still a little sparse for my taste. I am a fan of these fine glitters. I find that the removal is very easy. I do not like to wrestle my polish off my nails.
I am on a never ending quest to not own dupes so I thought I'd share a few comps I did.
Urban Night Comps. Urban Night on Index, Sally Hansen Xtreme Wear Plum Burst on middle, LA Colors Phenomenon on ring.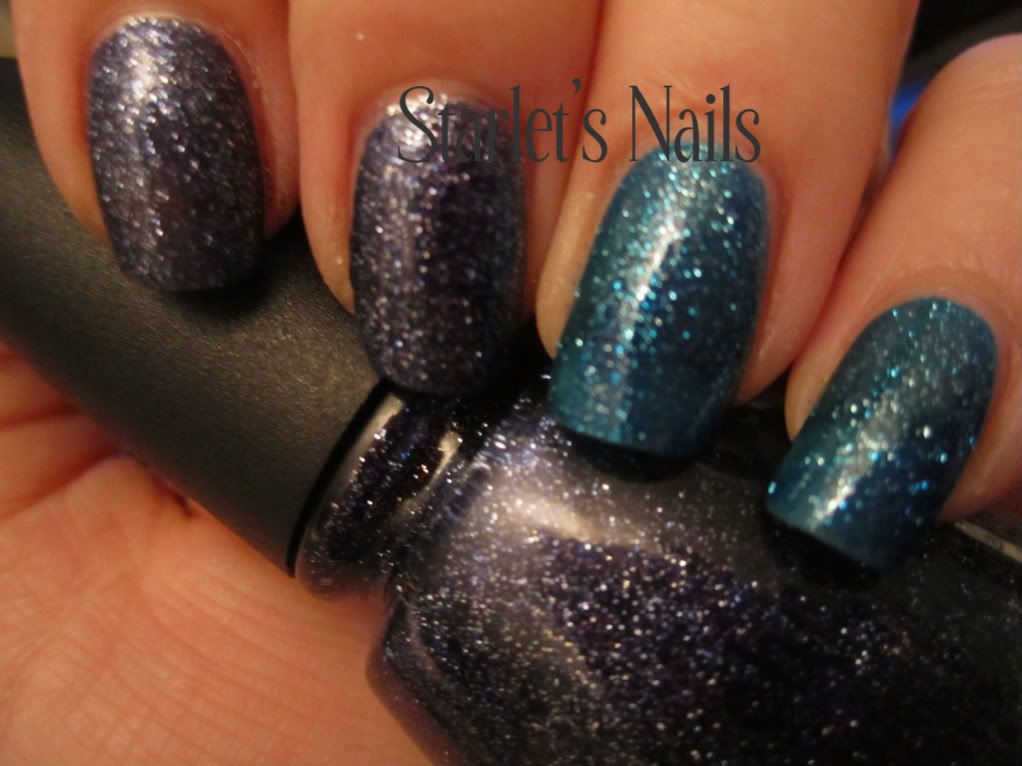 Sky Scraper Comps. Skyscraper on index & middle, China Glaze Dorothy Who? on ring & pinky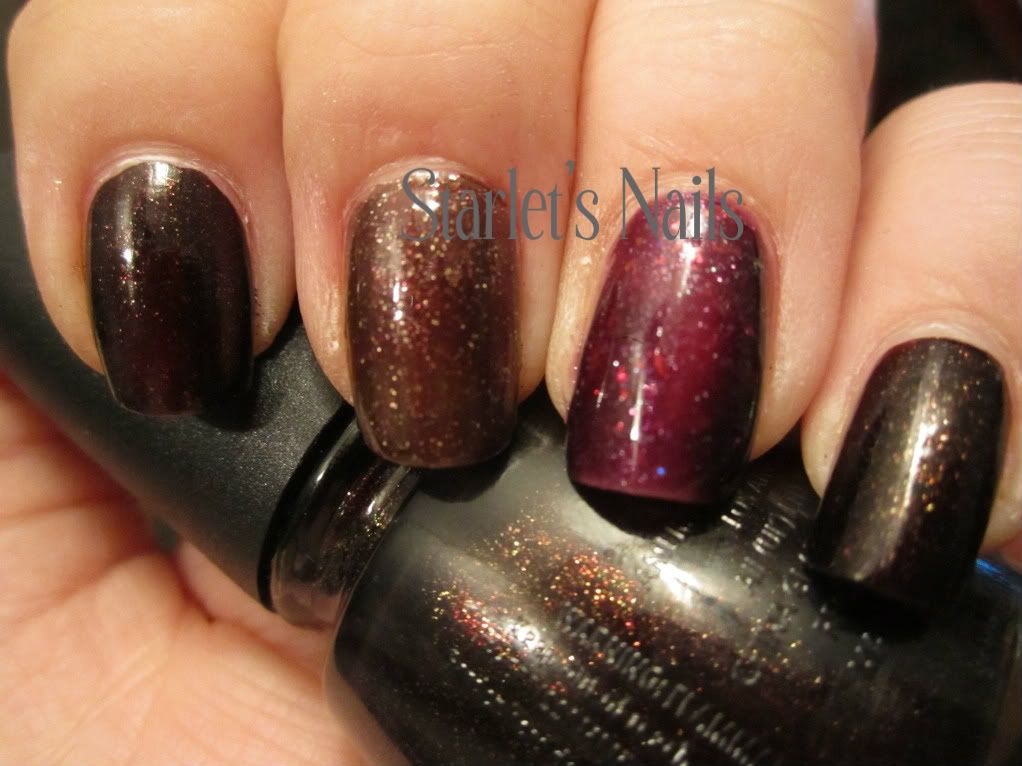 Midtown Magic Comps. Midtown Magic on index& pinky. OPI Holiday Glow on middle. OPI Merry Midnight on ring.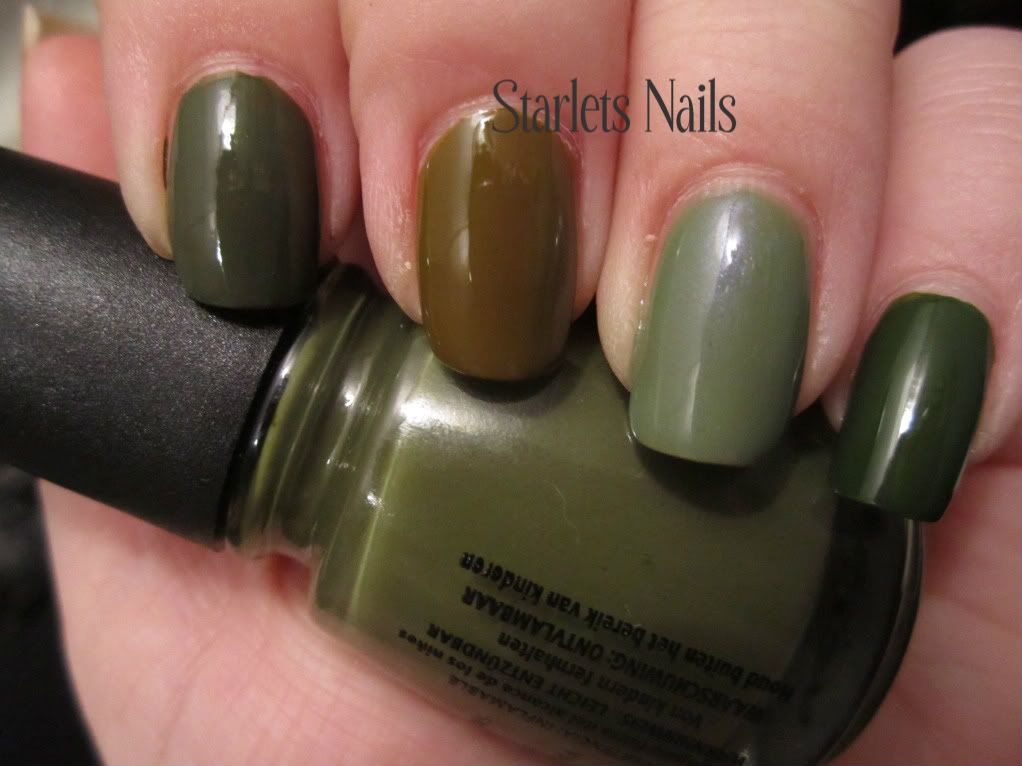 Westside Warrior Comps. Westside Warrior on index. Rescue Beauty Lounge No More War on middle. Zoya Gemma on ring, Zoya Shawn on pinky
I hope you enjoyed my watches & comps.