Hello Everyone!
It's that time of year again. Time for Blue Cross to release adorable polish bottles. For Halloween they have Jack-o-lantern polishes and for the Holiday Season they have snowman polishes. I had kind of a crappy day last week so I decided to cheer myself up with a few "cheap thrill" drug store polishes. I stopped by my local Rite Aid and to be honest I was looking for the Jack-o-lantern polishes but I stumbled on these cute snowmen.
This is what the display looks like.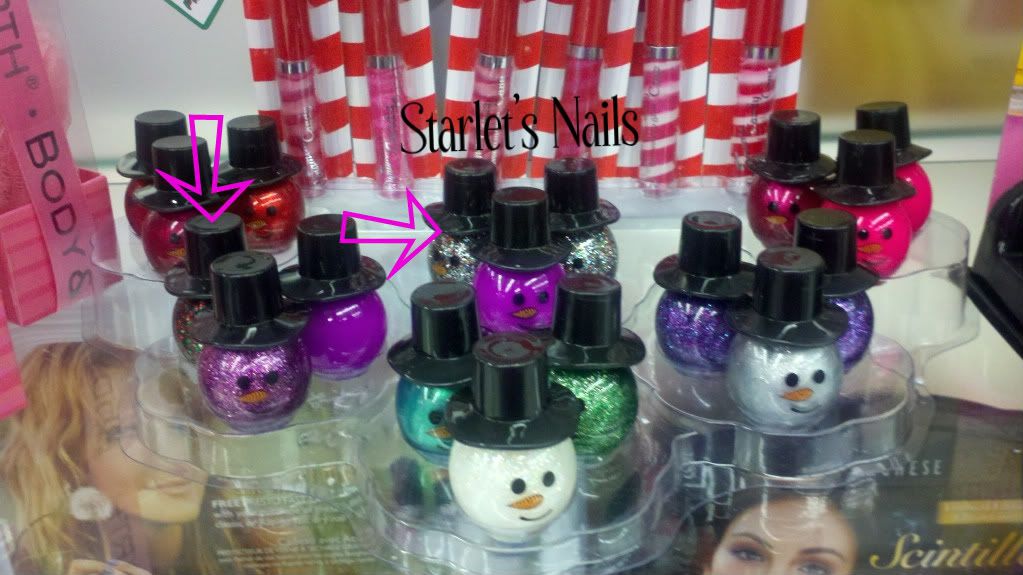 Note the pink arrows, those are the ones I picked up. The one on the left (the vertical arrow) is a red & green glitter, it looked like it might be bar glitter so it went home with me. The one in the back (the horizontal arrow) is a multicolored glitter. Glitter? Rainbows? Yep, you go in the cart too.
These cute little guys sell for $1.99 and can be found at Rite Aid.